Resource Topics
Getting Started
- Training Articles
- 5 Steps to Getting Started as an Employment Specialist

Registering on LDSJobs.org
- How to Register
- Complete Your Leader Profile
- Become Familiar With LDSJobs.org and Help Job Seekers

Learning Center
- Identifying Those with Employment Needs
- Helping an Individual or Family Through Unemployment
- Coaching and Mentoring
- Identifying Resources
- Networking
- Career Planning

Helping a Job Seeker Start
- Resume and Interview Preparation
- Job Search Techniques and Persistence
- Finding Job Opportunities
- The Interview

Welcome to your calling as a Ward or Stake Employment or, what in some stakes, is now part of a Ward Self-Reliance Specialist's responsibilities. As you minister to those who need assistance with employment, you may find the need for additional training, guidance and access to local resources. This website has been designed to meet those needs and connect you with the Self-Reliance Resource Center. The center can be one of the most powerful supports in your service. Please reach out at any time.

You are in a unique position to provide significant assistance in mentoring and assisting someone who is struggling with unemployment or underemployment. The key to being the most effective is knowledge. Below are select articles and resources from some of the best sources, which will help you as a new Employment Specialist to become effective in your calling. Through serious study and application of this information, a good Employment Specialist can become a great one.
5 Steps to Getting Started As An Employment Specialist
REGISTER ON
LDSJobs.org

AS A LEADER
Registering on LDSJobs.org is a critical component of connecting with needs and staying informed. Often those seeking employment may come directly to the Self-Reliance Resource Center for assistance. The first step they are asked to complete is to add their profile to LDSJobs.org. If configured properly and authorized by the candidate, you can become aware of their needs through automated alerts from LDSJobs.org. Additionally, emails are sent from time to time from the center staff to you as a specialist about opportunities or important information updates.
How REGISTER ON LDSJOBS.org
1. Go to LDSJobs.org.
2. Click Sign in.
3. Enter your username and password and then click "Sign in." Your username and password will be the same you use for sites like FamilySearch.org or LDS.org. If you do not have a user account on a church system, you will need create a new user account. To set up a new account requires a Member Record Number, which you can obtain from your ward clerk. Once an account is create continue on with the steps below.
4. Fill out your contact information, then click "Continue."
5. Select the role that best describes you, and in the case of a Specialist, it will be "Ward or Stake Leader," then click "Continue."

Complete your Leader profile
1. Click on "My LDSJobs" on the top menu bar.
2. Click on "My Profile."
3. Choose a section you would like to complete and click on the "Edit" or "Add" button to begin.
4. Add the information requested and click "Save."
5. As leaders you may choose which reports you want to receive including members requesting employment Help. All ward and stake employment specialists, bishops, stake Relief Society presidents, and stake High Council members can receive reports to their personal email addresses from LDSJobs.org if their profile is configured correctly. You can help them with this process by following these instructions with each leader.
6. Click on "My Account." On the lefthand side of the page you will see a column under "My Roles." Select "Ward." Under the heading of "Notify Me" select your preferences and click "Save Changes" when complete.
Become familiar with LDSJOBS.org And help job seekers
Article Index
Familiarizing yourself with LDSJobs.org can be helpful as you assist a job seeker through the process of setting up their profile. For job seekers, completing a profile can help them to prepare effectively to present themselves in networking, building resumes, and in interviews. It can help them organize needed information to be used on a new resume. The site has hundreds of effective articles related to a job search. These are found in the Article Index found at the top of the main navigation. A serious study of selected articles is one ways for a job seeker to prepare to carry out an effective job search.

Job Postings
The site has a vast selection of current job postings. LDSJobs.org has a job search engine. Job postings of interest can be explored on the site and resumes can be posted. All work can be saved for future reference.
Visibility of Job Seekers
With permission, registered leaders and specialists can have access to this site and see key information posted by their job seekers. They can review the skills, work history, education, power statements, me-in-30 seconds statement, and salary desired. You can see how the job seeker present themselves, and visibility allows you and other leaders to help job seeker more effectively.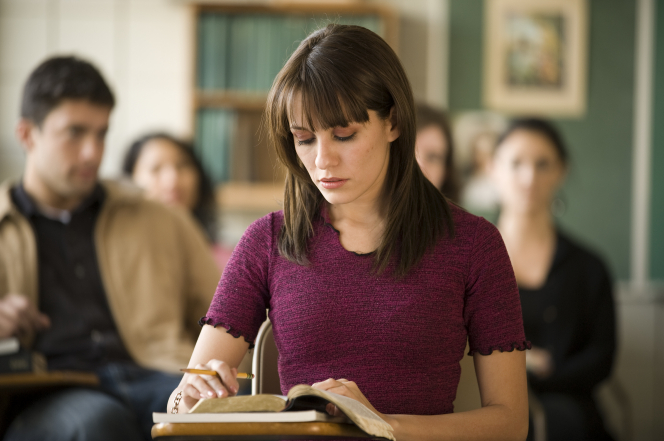 As an Employment Specialist, its not always easy to identify those who need your help and how to help them. Below are ideas on how you can work with your local church leadership to identify those in need, begin to mentor and use local resources.
Identifying those with employment needs
The bishop, Relief Society president and quorum president are your most valuable resources in identifying employment needs. Attending ward councils can be very helpful. You can help the bishop and the other members of the council with their ministries as you share important information and as you take assignments to help someone find employment.

Those needing help may include:
1. Household bread winner who lost their job
2. Recently divorced single parent
3. College student
4. Return missionary
5. Underemployed (i.e., expectant parents or newly weds)
6. Teen
7. Retiree with insufficient income
8. Immigrant
9. Recently released individual from incarceration or rehabilitation
Working with Quorums and Relief Society Leaders - You may want to share some of the guidance in this article with your Ward or Stake leaders to help direct their efforts in identifying those with employment needs.

As an Employment Specialist, make yourself visible. Get your name, your position and your phone number printed on the Sacrament meeting program each week. Visit Priesthood and Relief Society meetings, introduce yourself and invite them to call or talk to you if they have any employment needs. Perhaps you could offer to give a lesson in Priesthood or Relief Society on one of the articles from the Articles Index found on LDSJobs.org on a subject you think might be helpful to those in your ward.
Helping an individual or family through unemployment
Becoming unemployed can be devastating and stressful to not only an individual but also an entire family. It's critical to help both keep a hopeful and positive attitude as they work together to find new employment opportunities.

9 Ways to Help Your Family During Unemployment - It's important for the family to work together through hard times. This article contains ideas on how to approach unemployment as a family.

Using the Ministering Abilities of Ward Members - In addition to Quorum or Relief Society leaders, Primary, Young Men, and Young Women leaders may serve as a great resource in helping a family. (For example, Young Women's leaders and young women could babysit for a family where a parent may need childcare while interviewing for a job.)

Coaching and Mentoring
Fulfilling Your Role as a Mentor
When assisting someone with employment, it's important to create a safe environment. Remember to be sensitive to feelings of embarrassment and discouragement. The individual should feel you are not being judgmental or dismissive of their situation.

Use the power of prayer. Pray for each individual with whom you are working. Ask for the Spirit to help and guide you and them in their search. Encourage the job seeker to do the same individually and with their family.

As you take assignments to help mentor a job seeker, attach a timeframe to the task and write it down. Make sure you get it done and report back to the job seeker. You can help the individual do the same with their commitments to act.

Coaching Techniques - At times it can be difficult to know how to work with someone struggling through a job search process. This article gives a great outline and process to follow in your efforts to assist.

Being a Mentor - One of the greatest challenges a job seeker faces is the internal battle of lowered self-esteem accompanied by despair and a loss of hope. A mentor can be critical in providing encouragement and support.

How to be an Employment Mentor - As an Employment or Self-Reliance Specialist, you may want to work with the Bishop or Ward Council to identify someone to be a Employment Mentor. This article is a wonderful guide for an Employment Mentor.

Identify Resources
Before you are faced with someone seeking help, you may want to take some time to identify available resources from your ward, stake, the Church and the community.

Find Resources With Your Ward and Stake
Take time to learn the professions, industries and companies of members in your ward. This will allow you to reach out if a job seeker needs a mentor, would like to do an informational interview or has questions about a certain company.

Self-Reliance Initiative
Your stake is likely sponsoring the Self-Reliance Initiative and may have a Find A Better Job group running. Joining a Self-Reliance group is one of the most powerful ways to help someone in their job search efforts. Contact your Stake Self-Reliance Specialist for more details, dates and times of these groups. If no groups are currently in session, you as a specialist can work through the curriculum with a job seeker or create your own group. The curriculum is structured for you to facilitate the process without needing to prepare lessons or materials. Additional local resources are available on this site to supplement the group curriculum and improve the job search process. Training is available from your Stake Self-Reliance Specialist.

Church and Community Resources
This site is designed help identify and present Church and community resources available in your local area. Take some time to explore this site and learn what is available.

LDS Self-Reliance Resource Center (formerly the LDS Employment Center)
The center is designed to support leaders to minister to needs in their unit. The center is not a place to pass off responsibility. Primary responsibility remains with the ward and stake leaders and members. However, the center can provide a wide range of assistance, accessibility to resources, events and workshops. You may contact the center by calling, emailing or visiting the center personally. We encourage you to visit and learn about the materials, programs, tools, workshops and support available. Specialists are always welcome and encouraged to come to the center with job seekers.

There are many seasoned, experienced and capable missionaries who are anxious to help those with employment concerns. Everyone who comes into the center is unique with his or her own set of challenges. When someone comes for help, they won't take a number and wait. They are met at the door by a missionary anxious to help. The missionary will start out with an interview to get to know them and their situation. Then he or she is able to counsel and encourage them.

Every morning at the center starts with a prayer meeting. The missionaries depend on having the Spirit in their counseling. They tailor their help to each person's situation. They help everyone from high school students to company CEOs. Employment services include:

1. Job search counseling and training
2. Help in creating or upgrading a resume
3. Creation of power statements and Me-in-30-Seconds
4. Computer access and assistance
5. Mock interviews and video interview practice
6. Job search and mentoring workshops
7. Education and scholarship counseling

Deseret Industries (DI)
The DI is not the one you grew up with. The Deseret Industries has a range of resources and assistance they provide job seekers of all levels. Contact your local DI for full details about:

1. Short-term jobs with job coaching and mentoring
2. Development counseling, aptitude testing and career counseling
3. Educational counseling and resources
4. In-house training programs
5. Business partnerships

Attend the next Q&A Session at the American Fork Self-Reliance Resource Center and Deseret Industries complex. Click on the Events link at the top of the page.
Networking
Stakes can be the perfect organization for effective networking. There are usually many members of a stake who are in positions of responsibility in their companies, business owners or are aware of job openings. Employment or Self-Reliance Specialist can tap into this network. With the individuals permission, you can actively network for the job seeker.

As an example, a ward Employment Specialist might first help a person to refine a resume. Then ask the Stake Employment Specialist to share the resume with other Employment Specialists in the other wards of the stake. They could be asked to share brief information from the resume with the Priesthood quorum or Relief Society. They could request that anyone knowing anything that might be helpful, share with the Employment Specialist after the meeting. The information could then be shared with the originating Employment Specialist and the job seeker.

Networking activities might include:
1. Connecting the candidate with people, companies and organizations.
2. Sharing job opportunities you hear about.
3. Finding job openings through online job search websites.
4. Contacting staffing companies
5. Finding job fairs or networking events to attend.
6. Posting information on social media.

Additional articles:
7 Rules of Networking
Effective Networking

Career planning
Career planning can be one of the most important decisions an individual makes on their path to self-reliance. The first step is to help the member identify the career he or she would like to pursue. This career choice should be one that is practical and one that meets the individuals financial needs. A few questions are helpful to consider when choosing a career path:

1. What education is required to enter the career?
2. Do I qualify now or do I need more education?
3. What is the cost of education? What is my return on investment?
4. Is the career in demand in the area in which I live?
5. What are the average starting wages?
6. Will the wages meet my needs?

The links below may be helpful in a career search:
1. Career One Stop - Career exploration
2. Utah.gov/careers - State of Utah career information
3. O*Net Resource Center - research careers, pay scales and more

Additional articles:
Helping Members Develop A Career Plan
Career Goals For The New Year
Developing Your Career Plan
Advancing Within Your Company
Considering A Career Change
Helping A
Job Seeker
Start
One of the most important aspects of job search is preparation. As a specialist you can help the job seeker to be better prepared and stand out in the process of applying and interviewing for jobs. This will dramatically increase the likelihood of a successful job search.
Resume and Interview Preparation
Preparing for a job interview makes a tremendous difference. As a specialist or mentor, you can be invaluable in helping an individual through the preparation process and conduct practice interviews. Visit the Self-Reliance Resource Center for support.
Before an interview, a candidate should:
1. Learn as much as possible about a potential employer and the job
2. Prepare commit to memory a Me-in-30 Seconds
3. Prepare Power Statements

Prepare a resume
The purpose of a resume is to get an interview. It is a primary communication method used to demonstrate how the candidate fits the needs of the employer. A resume consists of the following sections: Candidate name, email address and phone number; personal introductory statement (Me-In-30 Seconds), skills, accomplishments (Power Statements), job history, and education.
The LDSJobs.org profile is a great place for a candidate to prepare and store the information for a resume. An individual may consider using one following templates as a starting point to personalize their own resume. Each template includes detailed instructions on building a resume.

Resume Templates with Instructions (Microsoft Word)
Resume Templates with Instructions (Google Doc)

Practice interviewing
a. Conduct a practice interview with you playing the role of the employer
b. Use some sample interview questions
c. Have the individual conduct a self-assessment
d. Give honest feedback on key criteria of both hard and soft skills
e. Repeat practice

Resume and Communication Skills Articles:
Communicating Your Values
Writing a Resume or Curriculum Vitae
Job Search Techniques and Persistence
Looking for a job is not an easy process. It will take consistent and persistent effort and practice despite facing rejection and discouragement to land a job. The job search process can take days or even months. Being prepared and putting in the work will make all the difference in the world.

In general, the higher the pay range desired, the more challenging it can be to find the right job. Data from the Utah Department of Workforce Services suggests unemployed executives can expect to start a new job at about 60% of the pay rate of their previous job. Starting a job search with realistic expectations is important.

15-10-2 Job Search Approach
Job Search Tips
Stumbling Blocks to a Successful Job Search

Finding Job opportunities
Request assistance from your local Self-Reliance Resource Center
Church Service Missionaries stand ready to help. Please submit the request for assistance below.